Cancer Surgery Medical Value Travelers from Sudan to India

The word 'cancer' is a much-dreaded term in our lives. For years now it is creating havoc in millions of lives. Researchers say that evidence of cancer has been found among the ancient fossilized bones, human mummies. So unfortunately this proves that this menace has been with us since ages. As per the data from the World Health Organization (WHO), Cancer is one of the leading causes of morbidity and mortality worldwide, with approximately 14 million new cases every year and the number of new cases is expected to rise by about 70 percent over the next two decades.
The field of Oncology deals with diagnosis of any type of cancer in any part of human body. It has three major areas – medical, surgical and radiation. Surgery or any other modalities including different therapies such as radiotherapy and chemotherapy come under the subject of oncology. Healthcare professionals who deal with or practice this branch of medicine are Oncologists or cancer specialists. They deliver news – good or bad; help in the diagnosis, prevent the further deterioration and guide the patients about the various treatments.
Cancer treatment modalities: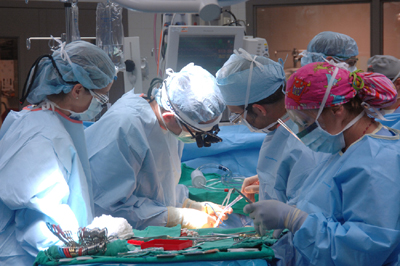 Chemotherapy
Radiotherapy
Surgery
Brachytherapy
Hormonal Therapy
Biological Therapy
The diagnosis majorly depends on the site and type of malignancy. Often described by the body part that they originated in – lung cancer, cervix cancer, brain cancer, breast cancer are some of the types. Furthermore, follow up of cancer patients also comes under the area of oncology.
Special Services
Special and individualized care – We ensure fast and efficient services, which include immediate diagnostic and treatment procedures with no waiting lists. There is 24/7 staff for full patient support services, who are well trained to handle the most complex situations. Depending on the urgency, there are special consultations for scans, clinical investigations organized for Sudanese medical tourists. Even if you are not insured, we ascertain that you are equally benefitted; and we don't need any doctor's referral to cater to you. We attend each and every Sudanese with supreme care and patience.
Special packages – One thing that comes into consideration and is obviously very crucial while choosing a treatment destination, is the cost factor. We understand this and ensure that our patients are happy and supremely satisfied with the pricing of the treatments and procedures, they are looking for. We specially offer very cost effective packages for medical tourists from Sudan; customize the packages keeping in mind that patients are coming from all sections of the society.
Free second opinion – When it comes to illness and related procedures, certainly there can be some doubts in your mind; regarding the proficiency of the doctor or about the clinical investigation. So that you have no doubts regarding these factors and have full trust in us, we can arrange for free second opinion in our empanelled hospitals. This will surely help in clearing your dilemma and cement the trust in our relationship further.
Language Assistance – It is very important that the medical personnel are capable of handling this language issue, as health issues need to be communicated accurately and in a very detailed manner. So, we look after this issue by arranging expert translators/interpreters so that the requirements of our Sudanese friends reach the doctor properly and vice versa.
Quick visa assistance – We make the visa process absolutely uncomplicated and hassle free. Our 24/7 visa assistance is at your disposal to look after all your queries and needs related to visa. We make it as simple as possible so that there is no time wastage, keeping in mind your health issues and the associated urgency.
Logistics Support – We are with you right from the moment you arrive at the airport. Our staff is there to receive the medical tourists at the airport, ensure that the guesthouse/hotel is perfect for the travelers. Further, we monitor your admission formalities and keep a detailed track your treatment process at the hospital – either in person or over phone – as and when required. Also, we provide regular medical updates about you to the sponsor of the treatment such as, the insurance agency, charity organization, your employer, etc.
Special food – Every health issue, its treatment and the suggested procedure comes along with its own dietary schedule and restrictions. We make sure that the food issues and such restrictions are well taken care of, ensuring your good health. We have special tie-ups with local food chains; customized diet plans are proffered keeping in mind speedy recovery and for better outcomes for the Sudanese patients.
Follow up services – After any treatment/procedure, the most important phase is the follow up. Without this, the procedure is considered incomplete and can lead to a relapse. Follow up is important both for the patient as well as the doctor/surgeon. We ensure that there are no obstacles or interruptions in this phase and organize follow up services even after the patient is back in his own country, after his successful treatment in India.
Clinical camps – In order to create awareness about various health issues as well as to provide free and easily accessible services, clinical camps are organized in Sudan. There are doctors and assistant staff available in such camps to guide Sudanese regarding many health issues and associated precautions.
Oncology – Advantage India
According to the Global Health Observatory (GHO), 8.8 million people died worldwide due to Cancer in 2015 and 30-50 percent of these deaths could have been avoided. Owing to this, there is an incredible amount of research being conducted on all areas of Oncology, ranging from cancer cell biology to chemotherapy treatment regimens. This makes oncology a continuously maturing and developing field. India has some of the finest surgeons and experts in the field of Oncology and Cancer Surgery Services. They have received training and advanced patient care experience from various premium institutes, both in India and abroad. They implement the best-in-class preventive methodology, latest techniques for screening and cancer treatments, along with exceptional treatment packages.
Working closely together with the well-trained healthcare professionals and award-winning hospitals, outstanding quality of diagnostics, the oncology and cancer experts in India are proud to offer the best oncology and cancer surgery procedures. Further, the findings by International Medical Travel Journal (IMTJ) show that the average range of savings in India is 65-90 percent.
Critical shortage of expert medical staff in Sudan
Sudan faces collapse and critical shortage of medical staff due to neglect and underfunding. Even though basic healthcare is guaranteed in the constitution of Sudan, the ground reality is actually opposite. And it's getting worse day by day and the people affected due to this are continually on the rise. It's high time that these challenges are stemmed.
There are only two Oncology centers in Sudan and best medical staff has emigrated. The remainder medical staff has to shoulder the responsibilities of taking care of the ailing population. Unfortunately, this section of the staff does not have enough qualification and facilities. According to WHO (World Health Organization), Sudan has always faced this shortage and lately the situation is worsening for complex treatments such as cancer treatments. Surprisingly, most facilities are either handled by doctor's assistants or nurses, who don't have enough expertise. Further, improper planning and poor management of services has led to shortage of the basic drugs.
As per data from Sudanese American Medical Association, the five most prevalent types of cancer affecting the Sudanese are breast cancer in women, Leukemia, Prostatic Carcinoma, Lymphoma and Colorectal Carcinoma in adults and Leukemia, Lymphoma, Eye tumors, Sarcoma and Brain tumors in children. With not much hope there and the obvious urgency, the patients have to travel long distances to get the required care. Cancer accounts for more deaths than those due to tuberculosis, malaria and HIV\AIDS combined. Latest statistics show that, one in six deaths is due to cancer.
Oncology and Cancer patients from Sudan to India
Costs of cancer care in Sudan are becoming increasingly expensive and have grown out of control – primarily due to the shortage of expert doctors and medicines, and economic issues. Treatment of Cancer in Sudan costs between US$ 20,000 to US$ 30,000; but the cost of the similar treatment in India is around US$10,000. The findings by IMTJ show that the average range of savings in India is 65-90 percent. Thus, the lower cost of healthcare in India is the main aspect that attracts Sudanese to travel to India.
The growth potential of medical value travel business from Sudan visiting India for Cancer procedures can be estimated. Cancer surgical procedures remain one of the top four procedures for which patients from other countries travel to India. Cancer is one of the top ten killer diseases in Sudan. Estimates show that about 10 percent patients visit India for cancer surgical procedures. Thus, several hundred Sudanese have successfully received their cancer treatment in Indian hospitals and gone back home smiling. The latest Medical Tourism Market Report shows that more than 184,298 medical tourists visit India annually to seek medical treatment. Cost has been undeniably the key driver in attracting these patients. But quality of the healthcare, brand name of various hospitals in India and the expertise of the surgeons are certainly the other key drivers.
The hospitals and medical staff in India have the right expertise and state-of-the-art equipment to conduct even the most complex cancer surgical procedures. Regrettably, Sudan faces significant shortage of expert doctors and the few available make it a nightmare for the patients. Further, not many institutions in Sudan offer cancer treatment and the number of cases is on the rise every year. No wonder several hundred Sudanese have traveled all the way to India for their cancer treatment. India has the right attributes: qualified medical personnel, advanced equipment and most importantly low cost to ensure that more and more Sudanese travel to India for cancer surgeries and other treatments.
About Indian Hospitals
India offers some of the best medical treatments in the world. The private hospitals in India have excellent reputation and our healthcare sector has sustained enormous boom in recent years. Despite the prejudices about healthcare in developing countries, rest assured that the cancer surgery hospitals in India are at the forefront of medical technology and are well equipped with the modern state of the art technology and highly qualified and experienced cancer surgeons. Indian doctors are considered the best in the world with the high level of surgical expertise that evolves from many years of training.
Hygiene in private hospitals in India is excellent and the Sudan patients seeking cardiac surgery are screened for HIV and Hbs Ag antibodies to prevent the transmission of communicable diseases and incidence of MRSA is minimal. The operation theatres have laminar air flow installed and gaining the ISO9001 standardisation, a voluntary standardisation run b a nongovernmental body where the hospitals must pass rigorous tests to be certified is increasingly becoming popular in the hospitals and the clinics.
Medical Visa Information for Patients from Sudan to India
The Embassy of India in Khartoum, Sudan is open from 0900 hours to 1130 hours on all working days. After completion of the visa service request, the passports can be collected from 1530 and 1630 hours on the date indicated.
Eligibility:
International Travellers whose sole objective of visiting India is recreation , sight seeing , casual visit to meet friends or relatives, short duration medical treatment or casual business visit.
Passport should have at least six months validity.
International Travellers should have return ticket or onward journey ticket,with sufficient money to spend during his/her stay in India.
International Travellers having Pakistani Passport or Pakistani origin may please apply for regular Visa at Indian Mission.
Not available to Diplomatic/Official Passport Holders.
For details: https://indianvisaonline.gov.in/visa/tvoa.html
Documents required for submission of Visa Application to India for Sudanese nationals
All Individual visa seekers are requested to apply for the Indian Visa through online application link by typing the http://indianvisaonline.gov.in/visa/. The Embassy never asks for online payment. A print out of application form completed in all respect should be submitted at the Embassy of India, Khartoum, in person on the scheduled date along with the required documents as mentioned under the required document section of this Embassy website.
Online India Visa Application allows the Applicant to upload a digital photograph of self to complete the online visa application. It is advised that 15-20 kb and 2 inch x 2 inch size of Photo is ideal for upload. Application without photo upload is incomplete and shall not be accepted. Read the Guidelines/procedure to upload a digital photograph along with the Visa application.
Application shall be accepted only on schedule date as written on the right side of printed online application form.
Online visa system does not accept application with any mistake (substantial or spelling). Therefore, kindly re-check and insure that there is no mistake in online application form before approaching to the Embassy on scheduled date.
Furnish information exactly in the manner asked for in the forms. All entries must be same as your passport detail. Applicants are required to verify the application details before submitting the online application. They have an option to save the online application form, in case it is not to be submitted.
Once the online application form is submitted by the applicant, further modifications are not allowed. Hence applicants are requested to check and validate the details before submitting the online application form. Applicants are requested to keep the File Number (generated automatically after the submission of online form) for further communications.
Visa invitation letter
When you are applying for a medical visa, a visa invitation letter is required. A visa invitation letter is a formal document that is sent to the patient from the Indian hospital that sanctions his/her medical treatment in that hospital in India.
This also serves the purpose of a proof that the patient has indeed contacted with Indian hospital and will be having his or her treatment there. The visa invitation letter consists of the patient details, details of his/her ailment, treatment procedure and duration of the treatment involved. Hence it is an important and mandatory document required during the application and for the sanction of a medical visa to the patient.
Embassy Information
Vaccination
Any person coming from a yellow fever endemic country as indicated from time to time by the World Health Organization must carry a certificate of vaccination against yellow fever to be produced when asked by the immigration officials in India. For details: http://boi.gov.in/content/health-regulation
Flight & Travel from Sudan to India
Khartoum (KRT) to New Delhi, India (DEL)
Khartoum (KRT) to Chennai, India (MAA)
Khartoum (KRT) to Bangalore, India (BLR)
Khartoum (KRT) to Mumbai, India (BOM)
Common Flights to Sudan to India