Medical Tourism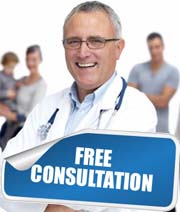 Planning your medical trip to India is a very simple process with India Cancer Surgery Site
You just need to fill in our enquiry form and one of our executive will contact you soon.
+91 9371770341 Call us at the given to contact number for any assistance.
Complete information regarding surgery is provided on our website.
India has recognized as one of the most important destination for medical tourism. Many people from the advanced countries come to India for the rejuvenation promised by yoga and Ayurvedic massage however, a nice blend of top-class medical expertise at attractive prices is helping more and more Indian corporate hospitals to lure foreign patients, including patients from developed nations. For high end surgeries like Cardiac Bypass Surgery or a Knee/Hip Replacement.
Medical tourism can be broadly defined as the provision of 'cost effective' private medical care in collaboration with the tourism industry for patients needing surgical and other forms of specialized treatment. The process of healthcare tourism is jointly facilitated by the corporate sector involved in medical and healthcare as well as the tourism industry - both private and public.
The medical faculty of India in collaboration with the tourism industry has worked together to provide cost-effective treatment to people across the globe. With the privatization of medical care in India evolved the recent and popular trend of treatment along with the fun of a vacation, better known as medical tourism in India.
In order to help you and your dear ones on the fast track to recovery and revival, company provides unique medical tourism packages for your convenient travel to India for medical treatment.
The sector is expected to post the highest year-on-year growth in earnings in the fiscal year to March 31, 2007, says Reuters. It is set to post a 42 per cent rise in earnings in the year to March 2007. These figures are driven by availability of quality healthcare and the huge rise in numbers visiting India for treatment.