Medical Tourism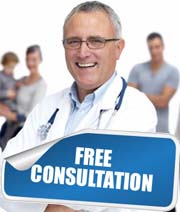 Planning your medical trip to India is a very simple process with India Cancer Surgery Site
You just need to fill in our enquiry form and one of our executive will contact you soon.
+91 9371770341 Call us at the given to contact number for any assistance.
Complete information regarding surgery is provided on our website.
Tourism is one of the major convenient ways of exchanging since a very long time and using tourism to get medical benefits is cherry raising sources Medical tourism provide an opportunity for a very wide range of population to take the advantage of the medical facilities throughout the world.
India has recognized as one of the most convenient destination for medical tourism. Many people from developed countries come to India for the rejuvenation promised by yoga and ayurveda massage however, a nice blend of top-class medical expertise at attractive prices is helping Indian hospitals to service patients not only from the country but also from patients overseas, for high end surgeries like Cardiac Bypass Surgery or a Knee/Hip Replacement.
Advantages of medical tourism in India include:
Affordable cost of treatment in India
Highly qualified and skilled doctors
Top notch healthcare facilities
No language barrier
Best Tourist destinations
Some treatments like fertility may not be legal in home country
Why us?
Privacy/ Confidentiality
Better Quality of Healthcare
Cost Saving Treatment
Best Destination Medical Facilities
The medical faculty of India in collaboration with the tourism industry has worked together to provide cost-effective treatment to people across the globe. With the privatization of medical care in India evolved the recent and popular trend of treatment along with the fun of a vacation, better known as medical tourism in India.
In order to help you and your dear ones on the fast track to recovery and revival, company provides unique medical tourism packages for your convenient travel to India for medical treatment.
Health care tourism in India is a growing sector. In year 2015 India's medical tourism sector was estimated to be worth US$3 billion. India is rooting in its feet faster and firmer in the medical tourism sectors. A major crowd from different parts of the world come to India every year for various surgeries and post surgical treatments as well due to its cost-effectiveness and treatment from accredited facilities.