Why Cancer Surgery in India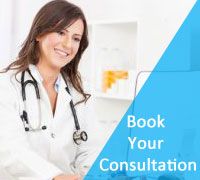 Planning your medical trip to India is a very simple process with India Cancer Surgery Site
You just need to fill in our enquiry form and one of our executive will contact you soon.
+91 9371770341 Call us at the given to contact number for any assistance.
Complete information regarding surgery is provided on our website.
As Indian corporate hospitals are on par, than the best hospitals in Thailand, Singapore, etc. Still there is scope for improvement, and the country is becoming a preferred medical destination. In addition to the increasingly top class medical care, a big draw for foreign patients is also the very minimal or hardly any waitlist as is common in European or American hospitals. In fact, priority treatment is provided today in Indian hospitals.
A patient can travel India once in the same cost with the excellence health care treatment in India. So this is the best alternative available particularly for foreigners to travel India with complete medical treatment.
There are numerous advantages of coming to India for treatment. Some of the advantages of going to India for medical treatment are:
Internationally accredited medical facilities using the latest technologies.
Highly qualified Physicians/Surgeons and hospital support staff.
Significant cost savings compared to domestic private healthcare. Medical treatment costs in India are lower by at least 60-80% when compared to similar procedures in North America and the UK.
No Wait Lists
Fluent English speaking staff
Options for private room, translator, private chef, dedicated staff during your stay and many other tailor-made services.
Can easily be combined with a holiday/business trip
Indian corporate hospitals have a large pool of doctors, nurses, and support staff ensuring individualized care. The highly skilled personnel, with wide experience and international exposure excel in Cardiology and Cardiothoracic surgery, Orthopedic surgery, Bariatric or Obesity surgery, Gastroenterology, oncology, Ophthalmology, Dentistry, and Urology, to name a few. Our hospital partners have exclusive Cosmetic/Plastic surgery departments. Our alliance partners have Centers of Excellence in their specialty areas.
Attracting refreshment destination
Of course, one of the main reasons people choose to have their surgeries in India is that it is a fantastic place to enjoy a relaxing holiday! If you are having major surgery and will need to rest and recuperate, then you can do so on relaxing river barges, chauffeured rides and cultural events that have been specially picked out by your tour co-coordinator.
India is a great place to come and have minor cosmetic surgery or cosmetic dentistry because it is so much more affordable. Procedures that are prohibitively expensive in the US and Europe like Rhinoplasty, Breast Augmentation Surgery and Dental Capping can all be done in India for a fraction of the price. With the savings you make you can still go on an exciting holiday because your recovery will not need to be very strictly regimented.