E-mail & appointment
Dr. Vikas Dua, Best Hemato oncologist in Fortis gurgaon
For Immediate Appointment at Mobile :
+91-9371770341
For Fast Track Query Reply Email-id :
drvikasdua@indiacancersurgerysite.com
Introduction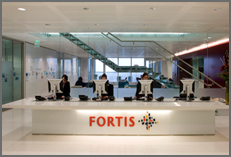 Dr. Vikas Dua is best paediatric hemato oncologist and bone marrow transplant specialist of the generation. His results in the field of paediatric haematology oncology and BMT have been the best. The best pediatric oncologist in India and his team has done 200+ paediatric transplants and is known for his excellent outcome in the stem cell transplant especially in paediatric haploidentical transplant. He has done some of the very rare transplants which nobody else has done in India. With over 21 years of experience, his specialty interests include the matched sibling and unrelated and paediatric haploidentical transplants and benign paediatric haematology, hemato-oncology. To fix a prior appointment with Bone marrow specialist in Delhi India call Dr. Vikas Dua Contact number.
Qualifications
MBBS PGIMS, Rohtak, 1996-2002

MD (Paediatrics), PGIMS, Rohtak, 2004-2007

FNB (Paediatric Haematology Oncology), Sir Ganga Ram Hospital, New Delhi, 2010-2012

Fellowship in Paediatric Bone Marrow Transplants from NUH Singapore, 2013-2014

Outreach programme in Paediatric BMT from St. Jude Children Hospital, USA, 2014
Specializations
Paediatric Oncology

Haematology

Bone Marrow Transplant
Association of Dr. Vikas Dua with Fortis Hospital, Delhi
Fortis Hospital, Delhi is providing comprehensive care to all sub sites of childhood cancer. The hospital has designated areas for pediatric patients as per the special needs of children. There is a special clinic for children at the outpatient area which is manned paediatric nurses. Our dedicated team of experts in the field of pediatric oncology ensures to provide comprehensive care to all the patients. Get a fast track reply from Dr. Vikas Dua Pediatric oncologist Fortis Delhi here.
At the haematology department of Fortis Hospital, Delhi, our expert team diagnose and treat the blood diseases. The department experts treat blood cancer including the conditions such as lymphoma, multiple myeloma, leukemia, and other disorders. Our haematologists evaluate and treat patients with various conditions such as anaemia, increased or decreased platelets, increased or reduced white cells, bleeding and clotting disorders and enlarged lymph nodes or spleen. To contact Dr. Vikas Dua chief pediatric oncologist in Fortis Delhi by filling up the free consultation form given on our website. Get Dr. vikas Dua hematology specialist appointment by sending your query to Dr. Vikas Dua Email Address.
Video
Dr. Vikas Dua, Famous pediatric hemato oncologist in Delhi talks about Stem Cell Transplant for Sickle Cell Disease.
E-mail & appointment
Dr. Vikas Dua, Best Hemato oncologist in Fortis gurgaon
For Immediate Appointment at Mobile :
+91-9371770341
For Fast Track Query Reply Email-id :
drvikasdua@indiacancersurgerysite.com
Professional Memberships
Member of PHO

Visiting faculty at various national and international universities
Work Experience
Served as a Senior Resident in Department of Paediatrics in Rohtak and Delhi, 2007-2009

Consultant Paediatric Haematology Oncology Action CANCER Hospital, Delhi, 2012-2013

Senior Consultant Paediatric Hemato Oncology and BMT, Artemis Hospital, Gurgaon, 2014-2016

Haematology, Paediatric Haematology Oncology & BMT, Senior Consultant & Head Fortis Memorial Research Institute, Gurgaon- Present

Bone Marrow Transplantation, Consultant, Fortis Hospital, Noida- Present

Paediatric Bone Marrow Transplant & Haemato Oncology, Consultant, Fortis Hospital, Shalimar Bagh- Present
Awards & Accolades
Ravi K Jarath Best DNB Fellow of the Hospital award during the fellowship programme of Pediatric Hematology Oncology

Best outgoing Fellow in FNB of Sir Ganga Ram Hospital, New Delhi

Awarded for Poster presentation at International conference, SIOP, Held in Auckland, New Zealand

Awarded for Oral presentation at International conference, SIOP, Held in Auckland, New Zealand
OUR GROUP BRANDS