E-mail & appointment
Dr. Jalaj Baxi, Best Cancer Specialist in india
For Immediate Appointment at Mobile
+91-9371770341
For Fast Track Query Reply
Email Id :
drjalajbaxi@indiacancersurgerysite.com
Introduction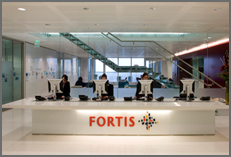 Dr. Jalaj Baxi is the Top Oncosurgeon in Fortis hospital Noida who is renowned for onco surgery. With over 21 years of experience in this field, he has been a guide to most of today's surgeons. He has more than 14 years of experience in teaching the undergraduate and postgraduate students who has been majorly associated as an academic faculty with Manipal College of Medical Sciences, Nepal, Gujarat Cancer Research Institute, Ahmedabad, Mahatma Gandhi National Institute of Medical Sciences, Jaipur and Bombay Hospital in Mumbai. Contact the Best Oncosurgeon in India by sending your query to Dr. Jalaj Baxi Email Address.
Previously he was working as a Professor in Surgery at Manipal College of Medical Sciences and In-charge of Manipal Cancer Centre at Pokhra, Nepal. He has published and presented many papers both nationally and internationally. He has contributed as co-authored to the chapters in the text books. Dr. Baxi has also been appointed as an examiner of University Examinations for Kathmandu University. He is an acclaimed surgeon of national repute, and carries a surgical experience of more than 20 years. Fix a prior appointment with Dr. Jalaj Baxi Consultant Oncologist in Fortis Noida on our website.
The Best Cancer Specialist in India, Dr. Jalaj Baxi has been associated with several distinguished hospitals, such as, Vivekananda Hospital and Research Center, Moradabad, Choithram Hospital at Indore, and many more. At Manipal Cancer Center, he was designated as an In-Charge of Surgical Oncology Division. Dr. Baxi holds key memberships at prestigious institutions across India. He has authored many national and international publications. Dr. Baxi is the co-author of several textbooks and also an active speaker in national and international conferences. To book your appointment, call Dr. Jalaj Baxi Contact Number given on our website. To get fast track reply find Dr. Jalaj Baxi oncologist Fortis Hospital Contact details on our website.
Qualifications
MBBS from RNT Medical College at Udaipur, 1986
MS (General Surgery) from RNT Medical College at Udaipur, 1994
DNB ( General Surgery) from National Board of Examination, New Delhi, 1995
Fellowship in Surgical Oncology from Gujarat Cancer & Research Institute, Ahmadabad, 1996-1999
Training in Cancer Surgery from Bombay Hospital, 1996
Training in Head and Neck Cancer from Memorial Sloan Kettering Cancer Center, New York, 2001
Diploma in Basic and Advanced Laparoscopic Surgery from gem Endo Surgery Centre, Tamil Nadu, 2003
Diploma in Advanced Laparoscopic Oncologic Surgery, Japan, 2007
Specialities & Expertise
Surgical Oncology (Cancer Surgery)
Minimally Invasive Surgery
Oncology
Laparoscopic Cancer Surgery
Dr. Jalaj Baxi's Association with Fortis Hospital, Noida
The Department of Oncology at Fortis Hospital, Noida has a comprehensive cancer care programme which follows trans-disciplinary and multi-modality approach in the field of adult and paediatric oncology. Fill up the consultation form on our website to book your appointment with Dr. Jalaj Baxi Best Oncologist Fortis Hospital Noida.
We focus to provide cancer treatment without compromising safety of the patient thereby ensures quick recovery, minimal or no disfiguration and return to normal life at the earliest. Book a prior appointment with Dr. Jalaj Baxi best cancer surgeon at Fortis Noida by filling up the form given on our website.
Video
Dr. Jalaj Baxi, Senior Consultant- Surgical Oncology at International Oncology Cancer Centre, Fortis Hospital, Noida delivers message on World Cancer Day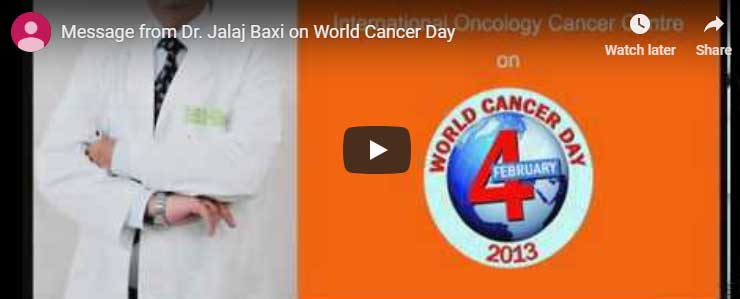 E-mail & appointment
Dr. Jalaj Baxi, Best Cancer Specialist in india
For Immediate Appointment at Mobile
+91-9371770341
For Fast Track Query Reply
Email Id :
drjalajbaxi@indiacancersurgerysite.com
Membership
Life Member of Indian Association of Surgical Oncology
Life Member of Association of Surgeons of India
Life Member of Society of Surgeons of Nepal
Member of Udaipur Surgical Society
Member of Indian Association of Surgical Gastroenterologists
OUR GROUP BRANDS