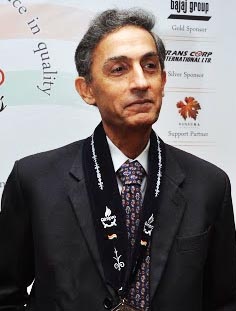 Name : Dr. Sultan Pradhan (Mumbai)
Qualification: MS. FRCS. FACS(England). FCPS
Consultant: Oncologist at prince aly khan hospital, Mumbai
Specialty: surgical oncology
Dr. Pradhan, one of India's most respected surgical Oncologists, treats cancer patients at Mumbai's Prince Aly Khan Hospital , P. D. Hinduja National Hospital and Breach Candy Hospital He has also been the Chief of Head and Neck Service and the Head of Department of Surgery at the Tata Memorial Hospital .
Dr. Sultan Pradhan, MS, FRCS, FACS, FCPS, serves as Chief of Oncology Surgery of Prince Aly Khan Hospital, Mumbai, India. Dr. Pradhan has over 30 years of experience. Dr. Pradhan is a lead oncology surgeon of India. He served with Sloan Kettering Cancer Centre, New York. He served as a Chief of H&N Service and Head Department of Surgery at Tata Memorial Hospital. Dr. Pradhan serves as a Member of Advisory Board at TCG Lifesciences Ltd. Dr. Pradhan has large number of publications in national and international journals to his credit. He is credited with development of various treatment protocols and procedures.
Dr. Pradhan's concern about the alarmingly high rate of increase in oral cancer amongst the youth in India led him to lay the foundation for the Outreach programme at the Prince Aly Khan Hospital in 1994.